Exposure Trip- Women- Refresher Programme
/*
By editorial team — October 16, 2023 */?>
Date:16-Oct-2023
Location:Project villages of SARVAM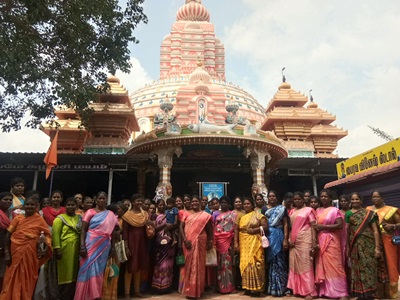 SARVAM organised a refreshment visit for around 500 women from various villages as part of its refresher programmes.  SARVAM took these women for an exposure and refresher visit.  Women in rural areas always face tremendous difficulties and must work hard to care for their families.  These women, burdened with daily challenges, rarely leave their villages.  Most of the time, they will be able to take care of their families, so they have to work hard every day to earn money.  In addition, they do not leave their villages for any reason except for work. These women do not take part in any village functions.
SARVAM organised a trip to the ancient temples and cities of Kanchipuram and Chengalpattu for these women.  A total of 500 women enjoyed this trip.  The journey to Kanchipuram and Chengalpattu's ancient sites provided a rare opportunity to experience Indian heritage, interact with diverse people, and enjoy time away from their families.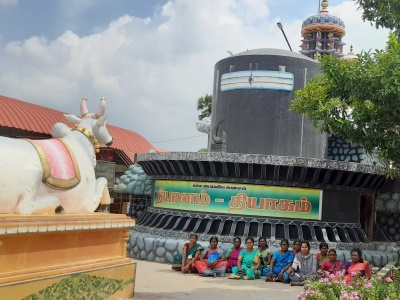 The trip to Kanchipuram and Chelgalpattu was their first trip outside their village for many of these women.  The entire journey with friends, family, and neighbours was a great rejuvenation to their bodies and minds, and they had a wonderful time visiting many temples and undergoing new experiences.
This outing marked a significant moment for them, filling their hearts with memories and renewing their spirits.  The trip was a resounding success, leaving the women with a newfound enthusiasm for life.
About Author