'Money Matters'—SARVAM Digital and Financial Literacy Training Programme
/*
By editorial team — July 25, 2017 */?>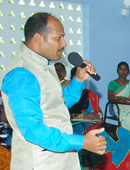 WHEN July 11, 12, 14, 18, 19 and 21, 2017
WHERE Satyam Centre, Poothurai Village
From July 11 and also on 12, 14, 18, 19 and 21, 2017, SARVAM is organizing Digital and Financial Literacy Workshops, titled 'Money Matters', for three batches of 40 women each. In the past, SARVAM has organized many soft skills and livelihood training programmes, but with the recent increase in mobile connectivity, digitization of financial transactions and the compulsory requirements of government documents such as Aadhaar card, Pan card, Debit card, etc., SARVAM is now organizing Digital and Financial Literacy Training Workshops for women, conducted in association with L&T Infrastructure Finance Company Limited.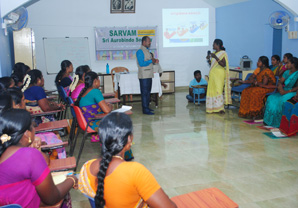 An international-level trainer, Mr Natarajan had designed the programme in simple, uncomplicated language for easy understanding for all the participants. Since the programme required a minimal amount of literacy and financial know-how, the women selected were at least 10th and 12th class pass. The purpose of conducting this programme for these women was to create a bridge between the financial trainer and the thousands of people in the villages with whom these women work and communicate with at the grassroots level. The women in the villages are taking up new occupations, for which they need loans, financial and government documents and also awareness about how to operate their enterprises.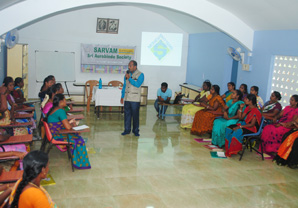 The skills acquired will be central to promote their financial viability, improve employability and livelihood opportunities, reduce poverty and enhance productivity. Coordinated efforts are being put in to develop an integrated approach that improves access to relevant livelihood training to all women attending the programme. Each of these sessions is being keenly attended by the women in the SARVAM villages.
About Author