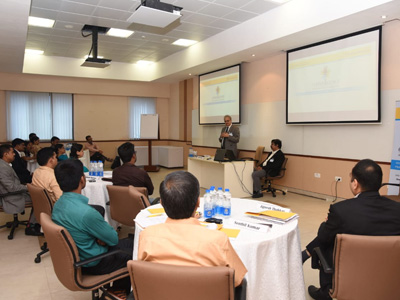 Since last few years, Larsen & Toubro Financial Services (L&T FS) has been a donor–partner in the Livelihood and Education projects of Sri Aurobindo Rural & Village Action & Movement (SARVAM)—the rural-development arm of Sri Aurobindo Society. There have many instances in the past when SARVAM and L&T have exchanged knowledge and information to successfully support social innovations and development strategies, especially in the rural milieu.
On August 29–31, 2018, L&T FS organized a three-day Practitioners Training Course on Social Return on Investment (SROI) at L&T Leadership Development Academy, Lonavala, Maharashtra. The Course was titled 'CONVERGENCE—Where Minds Meet for a Greater Good'. The SARVAM Directors, K. Senthilkumar and S. Chitra, were among 15 participants from social enterprises and non-government organizations from different parts of the country who attended this course spanning 2.5 days.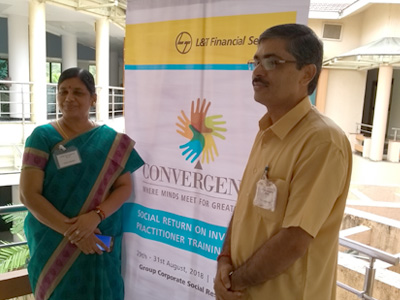 SROI is a form of evaluation taken by an organization of its cost–benefit analysis tailored to calculate the output and outcome of its initiatives and finally its social impact vis-à-vis the material and human effort input. It tells the story of how change is being created and tries to estimate a value of that change. The programme was divided into systematic, chronological sessions which provided a practical, step-by-step introduction to the SROI and then means and methodologies essential to measure and maximize the social value of the activities being carried out by the organizations.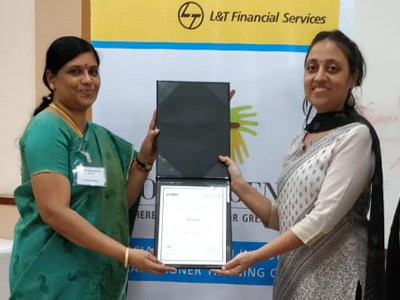 Many live examples and exposition of practical solutions already in force added to the experiential aspect of the sessions. Investors in non-profit organizations and social enterprises appreciate a precise, trustworthy, and accessible account of the social value being achieved with their funds invested. The reports generated using SROI add to a significant process for building relationships between social enterprises and the donor organizations/corporates and for gaining information which informs future investment decisions.
On the third day, towards the end, all the participants introduced their organizations and the scope and scale of their work. Shri Senthilkumar and Smt. Chitra used a PowerPoint Presentation to give an overview of Sri Aurobindo Society and then their successful work of transforming 18 villages in and near Pondicherry under SARVAM project.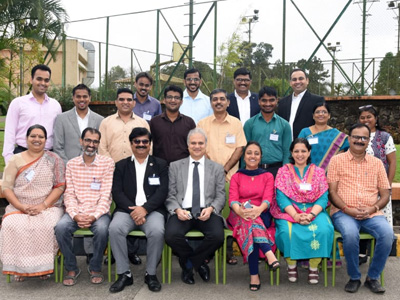 The biggest takeaway for the SARVAM Directors was that SROI is an important and valuable approach to improving the transparency and showcasing performance of SARVAM and their social-purpose initiatives. The complete programme was a worthwhile experience for all the participants, and they were awarded certificates for successfully completing the course.