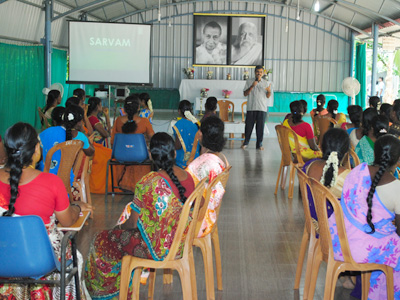 On July 11, 2018, SARVAM Directors organized a Digital and Financial Literacy Workshop for 51 women leaders, each of them carefully selected from 15 villages under SARVAM project. In the past, SARVAM has organized many soft skills and livelihood training programmes, but with the recent increase in mobile connectivity, digitization of financial transactions and the compulsory requirements of government documents such as Aadhaar card, Pan card, Debit card, etc., SARVAM is now regularly organizing Digital and Financial Literacy Training Workshops for women leaders. These workshops are a part of their outreach programme to help women and youth in their neighbouring areas stay updated with newer concepts of entrepreneurship, digital transactions and awareness generation of government programmes.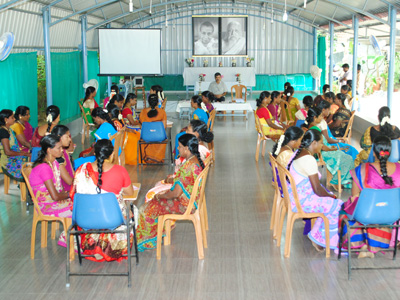 Shri Senthil and Smt Chitra, Directors of SARVAM, had designed the programme in simple, uncomplicated language for easy understanding for all the participants. The purpose of conducting this programme for these women was to create a bridge between the financial and digital knowledge and the thousands of people in the villages with whom these women work and communicate with at the grassroots level. The women in the villages are taking up new occupations, for which they need loans, financial and government documents and also awareness about how to operate their enterprises.
The workshop included some videos, management and physical games and experiential sessions which made the heavy and intricate subjects easier to understand and assimilate.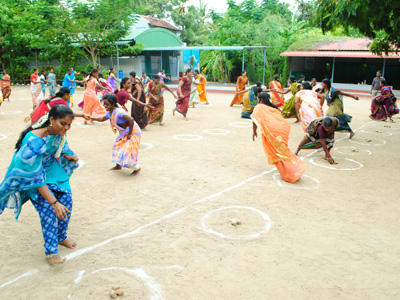 The skills imparted will be central to promote the financial viability, improve employability and livelihood opportunities, reduce poverty and enhance productivity of the people in the villages. Coordinated efforts are being put in to develop an integrated approach that improves access to relevant livelihood training to all women attending the programme. Each of these sessions is being keenly attended by the women in the SARVAM villages.