A Visit from US Consulate RELO Officer to SARVAM
/*
By rashmil — December 10, 2014 */?>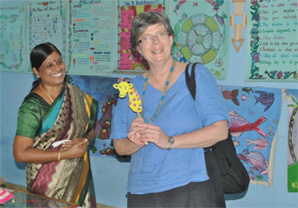 WHEN: November 9, 2014
WHERE: SATYAM Centre, Poothurai, Villupuram District
Ms Diane Miller, Regional English Learning Officer (RELO) from the US Consulate in Delhi, along with her husband Mr Roy Miller, visited SARVAM on November 9, 2014. They were warmly received by the directors, students, teachers and other executives of SARVAM.
Ms Miller was taken around SARVAM's SATYAM campus and a detailed account of the activities carried out by SARVAM was given to her. Also, an overview of the Access English Training programme and all the developmental activities carried out in Poothurai and all the villages under SARVAM were also explained to her in detail by Senthil and Chitra Kumar, Directors of SARVAM.
She t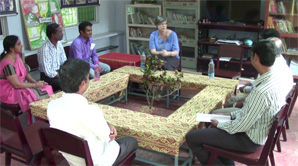 hen had an interactive session with the Access teachers and discussed about the outcome of the Access programme. She also asked about the different challenges faced by the teachers in training the students and gave more useful ideas to the teachers to overcome the challenges in the future.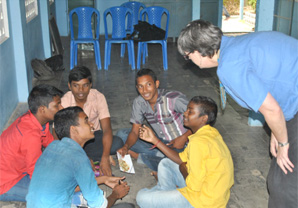 Ms Miller then visited all the four batches of Access classes. She went to each class and observed the sessions in progress. She gathered information about levels of proficiency of the students in Access Programme after 17 months in existence. She was overwhelmed by the response from the students and analyzed the knowledge gained by the students in English language. She also asked few question related to United States and was happy to witness the enthusiasm and keenness to learn in the children.
After lunch, Ms Miller was invited to witness a cultural programme organized by the students. The whole programme was anchored by two students in English and various cultural events were performed by the students in English. Two skits, Two English songs, a dance, a mime and eight speeches were a part of this programme. Mr John Kennedy, one of the teachers, narrated his experiences in being a part of the Access Program and also shared his nostalgic memories of his US visit. Ms Miller and her husband enjoyed and applauded each performance with a lot of enthusiasm and joy.
At the end, Ms Miller gave addressed the entire SARVAM family in which she wholeheartedly thanked the students for their brilliant performance. She also thanked the Access teachers for their effort in making the Access Program a grand success. The most heartening announcement came at the end when she said that she had initiated many Access programmes all over India and that SARVAM's is the Best among all the other programmes which she had witnessed. She thanked the Directors and other administrative staff of SARVAM.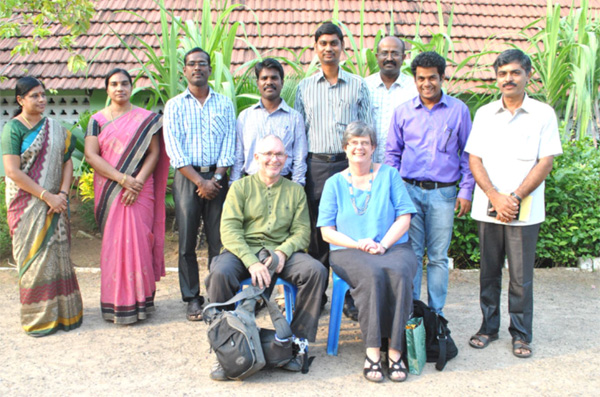 About Author